Scotch College – Elliot Lodge Camp
Chum Creek, 200-acres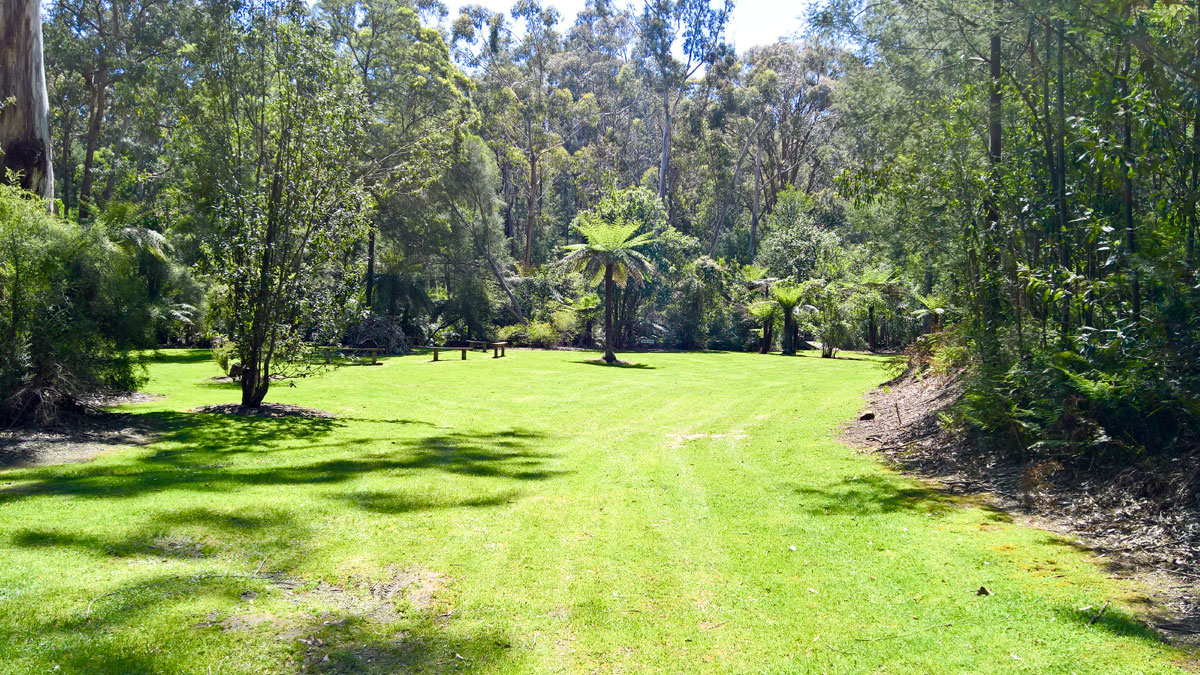 The brief:
to maintain all the campsites, tracks and large grassed areas as well as preserving the bush property.
Elliot Lodge is a 200-acre property owned by Scotch College/1st Hawthorn Scout Group on the banks of Chum Creek, outside Healesville. With 150 acres left to bush, and 50 acres requiring maintenance it is a considerable area to maintain. The property has to be at its best for when the college and scouts arrive for camps. A typical day for me is mowing the large grassed areas "MCG", "Hyde Park" and "The Bowling Green", as well as the campsites and all the tracks that link them all together. When required I chainsaw fallen trees, clear branches off fence-lines, do brushcutting and spray to keep any weeds under control.
I re-landscaped the area surrounding the new buildings after the construction of the new Elliot Lodge and Mess Hall. This involved a mass planting of native grasses and trees that are indigenous to the area. The property was hit hard by the 2009 bushfires, and preserving the bush and replanting native indigenous plant life is very important to me and my client.