Arrow Health, Residential Rehab Clinic – The Bentinck
Woodend, 6-acres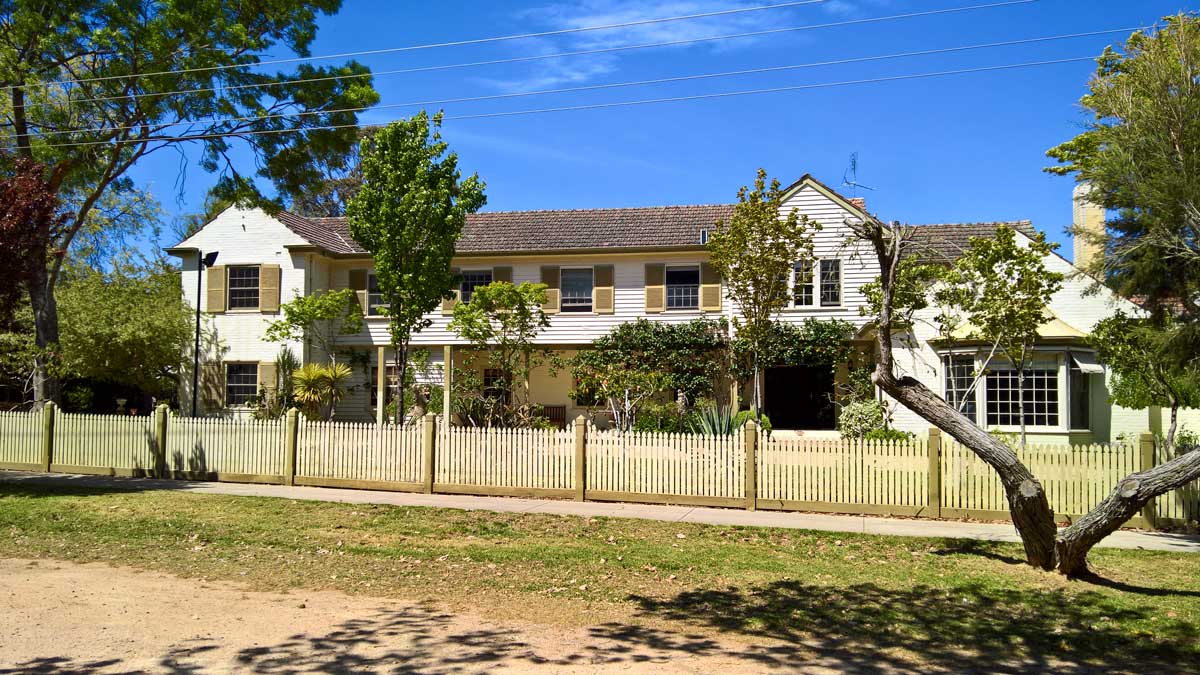 The brief:
To restore this architecturally designed garden back to its former glory.
When the Lawrence family sold Montserrat in need of a larger facility, they bought The Bentinck in Woodend, which had been a hotel in a previous life. Its 6-acre architecturally designed garden had 'gone back to nature'. It was an exciting opportunity and one I couldn't pass up, to bring this garden back to life.
Challenges like this are so rewarding and I undertook a year of commuting 1-day a week to fulfil this project for them. When you can see that a property has such good bones, and it has been reclaimed by nature, it's an honour to be the one to help bring it back to its former grandeur. To take it from an overgrown blackberry-filled paddock, to the picturesque facility it is now, with sprawling manicured grounds, is an outcome I'm really proud of.
Pruning all plants and roses

Environmental weed removal