Yarra Valley Pet Resort,
Badger Creek, 17-acres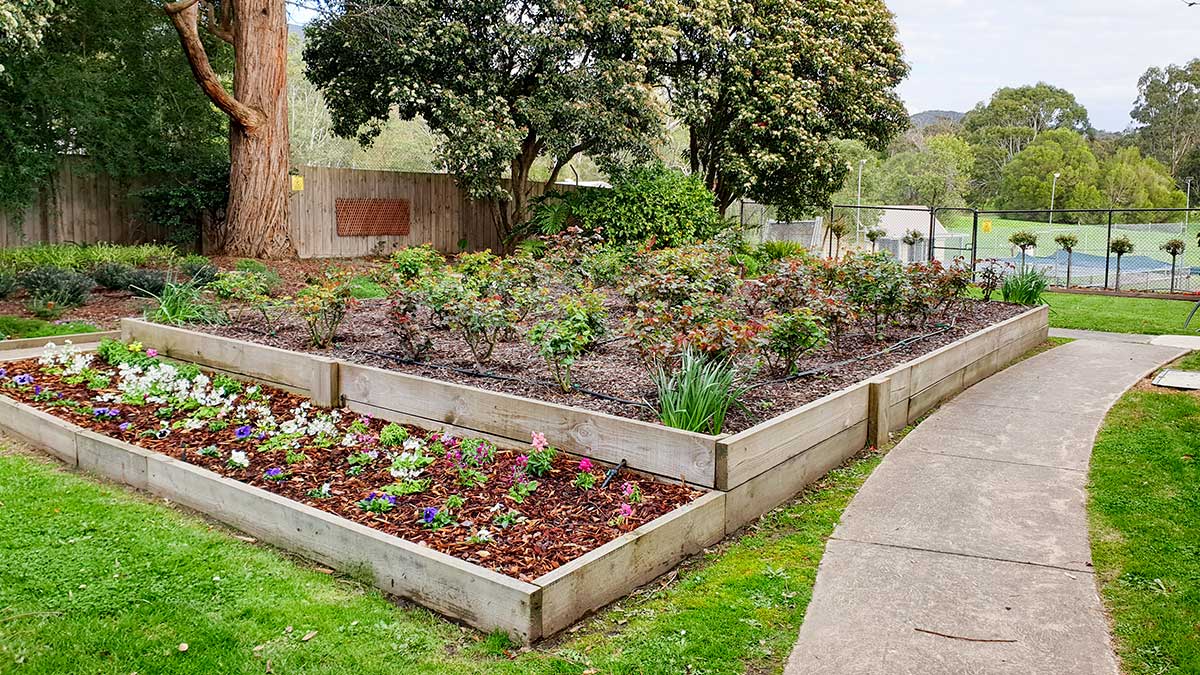 The brief:
To improve & maintain the garden beds at the office/reception area and to maintain around the family home & garden lawn within the kennel area.
There are three areas I manage at this property:
The presentation of the grounds at the front of the property, the office/reception area, are the public's first impression on arrival, so I ensure this area always looks its best.
The garden surrounding the family home is equally important for the owners to have looking its best.
The areas that house the dog kennels and the surrounding grounds are out of the public's view but still need to be at their best.
Sometimes it's a juggling act to have all three areas looking at their best but like all my jobs I prioritise my work on the day. This is something my clients really appreciate, as they see that I have the ability to make those decisions (meaning they don't have to).
Pruning all plants and roses